Is your carrier visibility data as accurate or reliable as you need it to be?
Powered by industry-leading carrier adoption, Descartes MacroPoint makes freight tracking simple for you and your transportation partners. That means better collaboration with your carriers, higher levels of customer satisfaction, and improved on-time performance.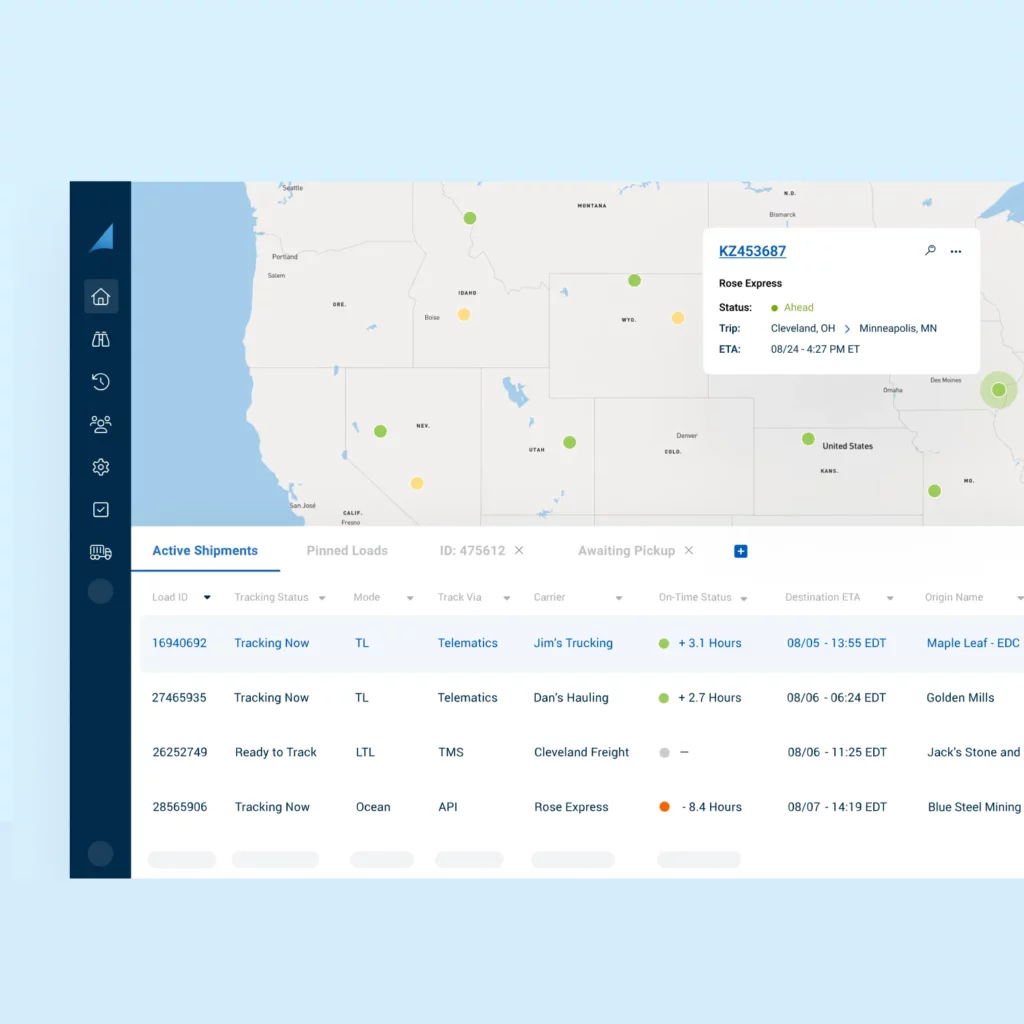 Reduce time spent tracking by 60%
Global supply chain visibility is a hot topic. Effective visibility tools need reliable data and an easy to use interface. Watch the video to learn how Descartes MacroPoint's Visibility Platform creates value for operations throughout an organization and beyond the transportation department.
How Descartes MacroPoint can help
Our load monitoring and tracking software lets you view, predict and communicate the status of any shipment, at any time, with a confidence grounded in data.
Real-time multimodal visibility
Across full truckload, LTL, rail, ocean, air, pool, and parcel.
Precise location data and predictive ETAs
Manage by exception, overcome any obstacles and keep everything running on time.
Intelligent alerting
Dynamic updates inform you of changes as they occur, so you can proactively manage at-risk loads.
Higher levels of data integrity
Enhanced data insights mean enhanced management of carrier performance.
Descartes MacroPoint is proud to provide visibility to an amazing community of companies
Reliable, User Friendly Software for Tracking Freight
"I can use MacroPoint's reliable tracking to make accurate claims for detention, layover and TONU reimbursements from our customer. It not only saves money, but helps us make money."
Making Freight Tracking Easy
"One of the best features of MacroPoint is how easy they make it to track integrated carriers. If somebody is connected to use through ELD, that provides a fast and efficient way to track their loads."
Work smarter, not harder
"MacroPoint provides a simple, and safer way to keep track of freight as it ships. Creating a smoother movement process for all parties involved."
I love tracking my shipments with MacroPoint.
"Descartes MacroPoint is very simple and easy to use. My drivers install an app on their smartphones. On my end, it's completely integrated into McLeod TMS so it's only a few clicks on my end. I love that I get emailed updates and my customers can as well if they want."
Auto Track to a T
"What I like best about Descartes MacroPoint is detailed tracking….the fact that I can set the frequency of pings…..and the integration with so many ELD's"
Easy to use and very good features
"Easy to use and easy communication with customer, good support and helps reduce unnecessary communication with customers, and provides 24 hour visibility"
MacroPoint provides visibility you need to make your customers comfortable
"MacroPoint is mobile and ELD ready. No matter what type of equipment you are running, MacroPoint has a solution."
Amazing app and really helpful to track and secure loads.
"Works efficiently and keeps us updated all time."
We love MacroPoint and our 3PL company!
"MacroPoint makes tracking our shipments convenient and easy. It helps us avoid having to take the time to make phone calls to get locations from driver's that are transporting our shipments"
Accurate and timely
"MacroPoint is mobile and ELD ready. No matter what type of equipment you are running, MacroPoint has a solution."
Powering enterprise-wide visibility
"Descartes MacroPoint has been a massive time saver for us. Prior to implementing the solution, we spent in the neighborhood of four to five hours per day tracking and receiving updates on loads. Now that most of the information is pushed from Descartes MacroPoint, we're down to the two-hour mark for tracking loads—and we can always stay steps ahead of any shipment issue."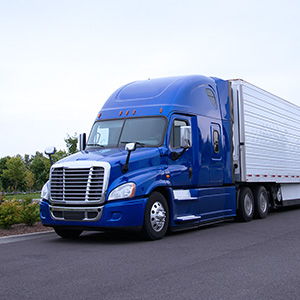 Keegan McReady
Sr. Project Manager, Steelcase Inc.