Book loads faster than ever with AI-driven capacity sourcing
Whether you're a freight broker or a logistics professional, Descartes MacroPoint does capacity sourcing like no other solution on the market.
By combining our established network of carriers with automated, AI-driven capacity matching, Descartes MacroPoint helps you quickly and easily source carriers, procure new ones and cover open loads—even when demands are high, or margins are thin.
Tap into your true capacity for growth
With our strategic and simplified capacity sourcing, you can confidently book loads faster, raise your performance, and deliver the service your customers want.
The fastest load matching on the market
Our systems are proven to book open loads up to 15x faster than manual carrier sourcing.
Limitless networking potential
No more relying on existing relationships and "tribal knowledge." Tap into our infinity pool of contacts and get the job done every time.
Never miss another business opportunity
With our advanced and automated capacity matching, you'll never be short on capacity again. No more delays or disappointed customers.
AI-supported value creation
Our systems keep your margins protected, helping you secure optimum rates at cost effective prices for the best possible ROI.
Ready to learn more?
We have a team of freight tech experts ready to show you the way to booking better quality carriers, in less time.
Features
Our established network and advanced capacity sourcing algorithm work together, so you can unlock readily available carrier capacity, and match loads with ease.
Unmatched carrier network
Build new relationships and secure new business with access to our 325,000+ strong network of verified carriers.
Automated, algorithmic load matching
Our AI-driven systems automatically match open loads to carriers based on ranking of best fit. This frees up time for you to focus on other important duties.
Real-time carrier insights
Make each decision the best one for your business with accurate, up-to-date carrier information—from contact details to performance analytics.
Intelligently access more carriers
"Descartes MacroPoint has enabled us to be more strategic in finding and booking capacity versus transactional posting. We can see what carriers are strong in specific lanes and what their tendencies are. It has helped us build better carrier relationships and improve profit margins."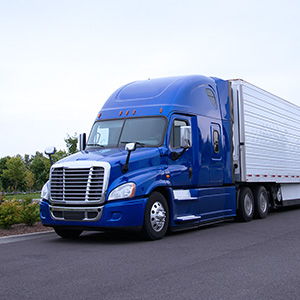 Eric Riddle
Chief Operating Officer, Performance Logistics
Historic route data
Source the right route for the job based on historic carrier data and lane score.
Automatic business intelligence
Our systems don't just use smart algorithms to match loads, they also help automate tender offers, negotiate rates and increase your profit margins.
Extensive third-party integrations
From lane scores to weather optics data, MacroPoint consolidates all your capabilities and data streams into one singular source.
Learn more about our enterprise solutions
Logistics can be complicated enough, let us help keep it simple.