Control the volatility of your oil, gas and chemical operations
In cost-hungry areas like oil, gas and chemical supply chains, the pressure to do more with less is constantly growing.
Descartes MacroPoint's real-time freight visibility enables you to push your resources to the fullest, connecting the dots across complex multimodal networks and allowing you to maximize production, minimize downtime, and monitor load temperatures in transit.
Solving your biggest challenges
Maximize production, minimize downtime
With an accurate picture of how your freight moves in real time, you can proactively manage exceptions, and work around delays and disruptions to keep things on schedule. Over time, this leads to more customer satisfaction, and greater profits.
Improve operational safety
When working with hazardous materials, traceability and accountability are vital to operational safety. MacroPoint's live supply chain data gives you both. Plus, automated documentation makes it easier to comply with rigorous industry standards.
Preserve product quality
MacroPoint's in-transit temperature tracking alerts you when fluctuations in fluid temperature occur. This enables you to better manage the quality and safety of sensitive or volatile loads, and act swiftly to prevent product loss or spoilage.
Move away from manual work
MacroPoint consolidates all your operational data into one reliable source, and automates communication with your customer and partners. So you can eliminate manual shipment tracking, check calls, and imprecise guesswork for good.
Learn more about our enterprise solutions
Supply chains are complex, but that's our specialty. Speak with our experts to discover how we can power a more connected supply chain.
With Descartes Macropoint
One provider, one platform, one process
All your logistics data and visibility processes: consolidated, consistent and manageable from one platform.
Unrivaled accuracy
Market-leading data quality gives you a clearer picture of performance.
Making you more productive, at every level
Improved labor planning, automation and spending allocation mean all your efforts go further.
Enhanced contingency planning and exception management
Identify and mitigate issues in advance with complete visibility and predictive ETAs.
Our features for the oil, gas and chemical industry
Real -Time Visibility Platform
Dock Appointment Scheduling
Ocean Visibility
Analytics & Intelligence
Workflow Automation
BASF Success Story
"As our business has scaled and grown over the years, maintaining excellence in customer service has been a top priority for BASF. Driven by customer demand, we sought an automated tracking solution that would provide real-time updates of our bulk truck shipments. After researching the Descartes MacroPoint solution, we decided it was the best fit for our operations. Since its successful implementation, we have seen tremendous improvements in our efficiency and customer satisfaction, as the platform allows us to evaluate delivery reliability information and implement optimization measures."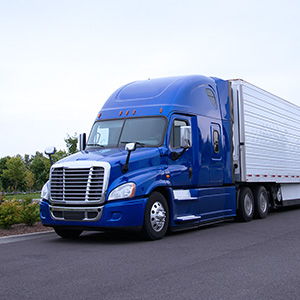 Director of Supply Chain Operations, BASF