True retail supply chain visibility, all from one source
Illuminate every step of your supply chain with Descartes MacroPoint—a platform that delivers data you can trust, backed by a service that connects to every conceivable touchpoint of your retail business.
This means we can offer our retail clients what our competitors can't—true end-to-end visibility, from the ocean, to the road, to each and every store in your operation.
Solving your biggest challenges
Operational data you can rely on
Plan labor more effectively with market-leading data quality from the Descartes MacroPoint network—helping you to get more out of your labor spend, raise workforce productivity, and keep seasonal inventory in healthy supply.
Complete inbound visibility
Our system can combine freight visibility data with smart pallet tracking and SKU visibility to give you complete transparency of your retail operation from end to end, allowing you to always get the right product, to the right place, at the right time.
Carrier performance and analytics
Make smarter business decisions and partner with the best carriers to fulfill your needs. Plus, automated scorecards and KPIs can help you to incentivize greater performance, and establish a more goal-oriented relationship with your carriers.
With Descartes Macropoint
One provider, one platform, one process
All your logistics data and visibility processes: consolidated, consistent and manageable from one platform.
Unrivaled accuracy
Market-leading data quality gives you a clearer picture of performance.
Making you more productive, at every level
Improved labor planning, automation and spending allocation means all your efforts go further.
Enhanced contingency planning and exception management
Identify and mitigate issues in advance with complete visibility and predictive ETAs.
Our features for the retail industry
Real -Time Visibility Platform
Dock Appointment Scheduling
Ocean Visibility
Analytics & Intelligence
Workflow Automation
Albertsons Companies Success Story
"Because we're dealing with fresh product, having real-time tracking is extremely important to ensure we're managing our business effectively. Descartes MacroPoint gives us the opportunity, the technology and the partnership to work through the challenges of knowing what's happening with loads in real-time. This allows us to make better buying and inventory decisions."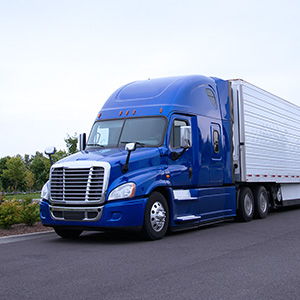 Corporate Traffic Manager,
Albertsons Companies