Deliver your food and beverage freight with first class service
Transportation and logistics is challenging these days as it is. But working with perishable goods adds a whole extra layer of complexity to it.
Descartes MacroPoint offers you the visibility you need to accurately coordinate your freight and deliver on time, combined with in-transit temperature control and monitoring capabilities that preserve product quality and keep your goods fresh.
Solving your biggest challenges
Avoid tough penalties
Missing delivery windows with retail grocery customers can come with a high price. Our simplified carrier tracking and precise ETAs help you coordinate your operations with accuracy.
Ditch the down-time
Raw ingredients that don't arrive on schedule can halt production — a serious problem in food and beverage. Our data gives you early insight into delays, and enough time to shift to substitute products that keep customers happy.
Protect the quality of goods
Out-of-tolerance temperature variances can have major implications for time-sensitive food and beverage freight. Our real-time notifications allow you to react quickly to save products that would otherwise spoil.
Learn more about our enterprise solutions
Keep your product integrity and customer service levels high with real-time supply chain visibility.
With Descartes MacroPoint
One provider, one platform, one process
All your logistics data and visibility processes: consolidated, consistent and manageable from one platform.
Unrivaled accuracy
Market-leading data quality gives you a clearer picture of performance.
Making you more productive, at every level
Improved labor planning, automation and spending allocation mean all your efforts go further.
Enhanced contingency planning and exception management
Identify and mitigate issues in advance with complete visibility and predictive ETAs.
Our features for the food and beverage industry
Real -Time Visibility Platform
Dock Appointment Scheduling
Ocean Visibility
Analytics & Intelligence
Workflow Automation
Sun-Glo of Idaho Success Story
"Descartes MacroPoint has given us the ability to view, analyze, predict, and communicate the status of any shipment in real-time. By proactively determining which shipments are at risk for late delivery, we can take the appropriate actions to help our customers streamline their dock receiving and improve the planning of downstream deliveries, while minimizing penalties on our end."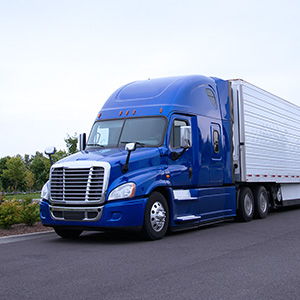 Shannon Bush
Manager, Transportation, Sun-Glo of Idaho