Unlock your full potential with actionable business intelligence
In the past, logistics and supply chain businesses have relied heavily on IT and data analysis to make business decisions and improve their performance with limited intel.
Descartes MacroPoint's analytics and intelligence capabilities help you cut out the middleman—uncovering hidden insights within your logistics and supply chain data, and retrieving actionable business intelligence straight from the source.
Find the smartest way to run your operation
Our systems convert key performance data into usable insights that can transform the way you work for the better.
From your customer service, to your carrier relationships, to your level of customer service, Descartes MacroPoint's analytics and intelligence will help you make smarter decisions at every level of your business.
Become more profitable, in every way
With insight on everything from supply chain trends to carrier performance, you can continuously identify new ways to raise your profit margins—from connecting with new suppliers, to finding better transport routes in your main operating territories.
Deliver superior customer service
Use business intelligence to assess your operation, and exceed service level expectations to drive greater customer loyalty and satisfaction
Operate with agility
With a crystal-clear picture of your internal practices and how they impact performance, you can target time-consuming processes, and eliminate them for newfound agility.
How it works
Getting started with Descartes MacroPoint is easy and seamless—no matter how complex your network, or how big your objectives. Our dedicated success teams make it simple.
Features
Achieve greater long-term results with deeper insights into your logistics and supply chain operations.
Our analytics and intelligence features give you the metrics you need to get the job done. No more sifting through reams of data. And none of the usual IT and data analysis costs.
Instantly actionable data
Enhance your business performance with access to Descartes Analytics, our rich pool of up-to-the-minute data insights, which are prepared and ready to use right away.
Complex performance insights, made simple
Sophisticated data models, dashboards and reports allow you to easily identify trends and patterns to pinpoint areas for strategic improvement—even within the most complex data sets.
Powered by Microsoft
Descartes Analytics is powered by Microsoft Power BI, one of the best business intelligence and data visualization tools on the market.
One platform that does it all
Never worry about incomplete or disparate data again. Descartes MacroPoint unifies all of your operations data, and consolidates into one reliable, easy-to-use platform.
Continuous performance monitoring
Our systems work continuously behind the scenes while you run your business, which means actionable data insights are always available at a moment's notice.
Energy Transportation Success Story
"Descartes MacroPoint elevates our performance to deliver a higher standard of service for customers and carriers alike. By replacing our incumbent visibility solution with Descartes, we gained greater buy-in from our carrier community and better system stability, which resulted in enhanced carrier compliance and more reliable freight visibility for all of our customers"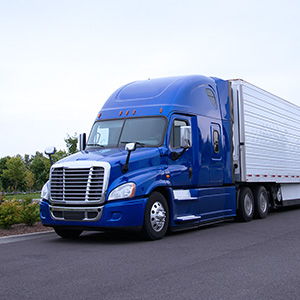 David Grassi
VP Operations NA, ENERGY Transportation Group
Learn more about our enterprise solutions
Descartes MacroPoint is purpose built to provide end-to-end visibility through every stage of the transportation journey, all from a single provider.