Are your users utilizing premium carrier sourcing?
With integrated access to over 345k+ carriers, booking loads with Descartes MacroPoint has never been easier. Build stronger relationships and secure new opportunities that take your freight operations to the next level.
Book loads 15x faster than manual carrier sourcing
With our strategic capacity sourcing, you can confidently book loads faster, raise your performance, and deliver the service your customers want. Watch the video to learn how Descartes MacroPoint Capacity Sourcing creates unmatched value for freight teams looking to easily identify ideal carriers.
How Descartes MacroPoint can help
Our load matching software lets you automate capacity sourcing and rank carriers on a best fit basis through up-to-date insights and performance analytics.
Real-time carrier insights
Make each decision the best one for your business with accurate, up-to-date carrier information—from contact details to performance analytics.
Limitless networking potential
No more relying on existing relationships and "tribal knowledge." Tap into our infinity pool of contacts and get the job done every time.
Never miss another business opportunity
With our advanced and automated capacity matching, you'll never be short on capacity again. No more delays or disappointed customers.
AI-supported value creation
Our systems keep your margins protected, helping you secure optimum rates at cost effective prices for the best possible ROI.
Descartes MacroPoint is proud to serve to an amazing community of companies
Book the right carrier, for the right price
"Descartes MacroPoint has enabled us to be more strategic in finding and booking capacity versus transactional posting. We can see what carriers are strong in specific lanes and what their tendencies are. It has helped us build better carrier relationships and improve profit margins."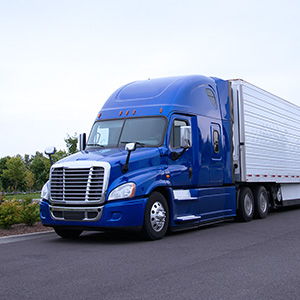 Eric Riddle
Chief Operating Officer, Performance Logistics